South Pasadena Family Dentist - Child, Teen & Adult Dental Care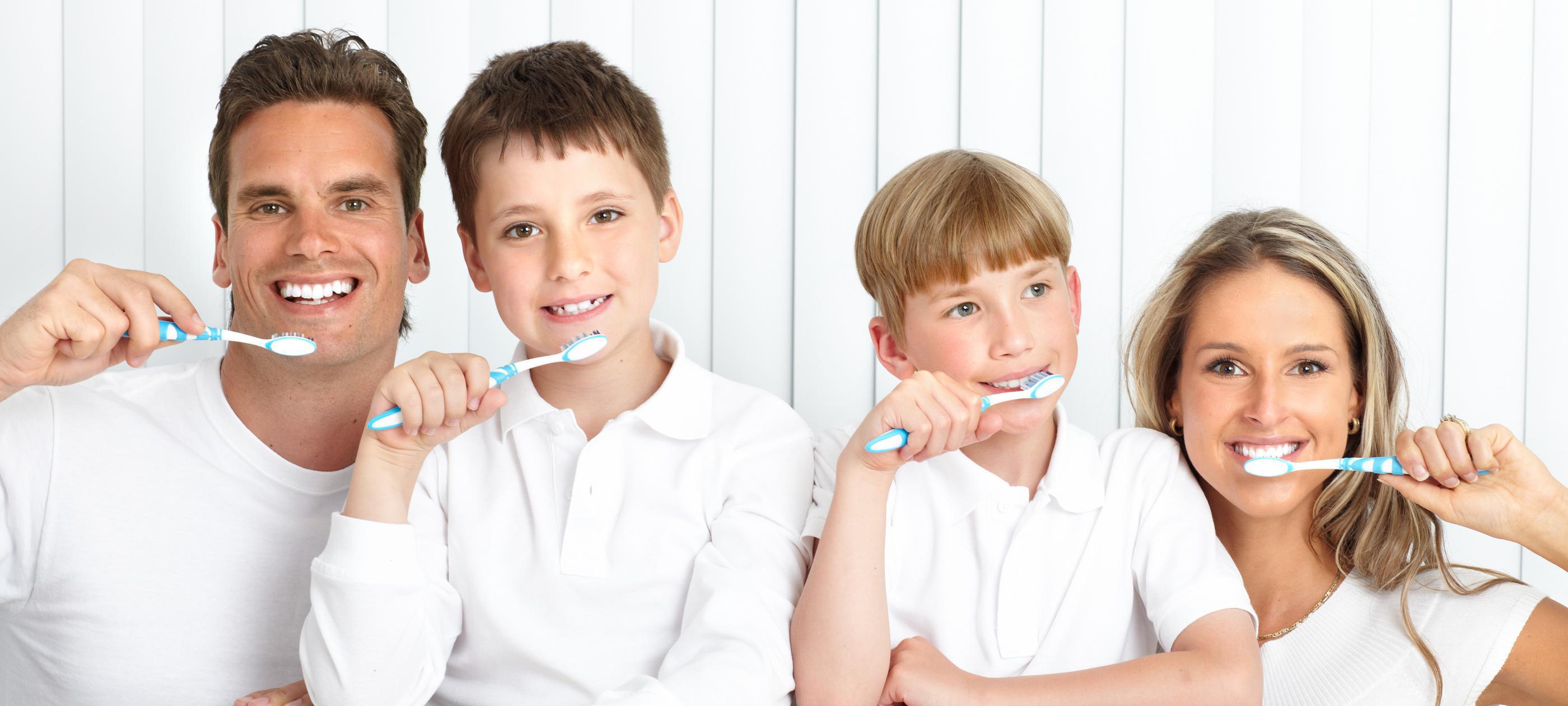 At Caldwell Dental of South Pasadena, we are committed to providing personalized family dentistry to meet the needs of your family members of all ages in a warm, professional atmosphere.  Our South Pasadena family dentist offers a wide range of preventive treatments in our conveniently located office.
Preventative care is a foundation of dentistry. The American Dental Association recommends visiting your dentist regularly – usually about twice yearly – for full cleanings, examinations, and consultations for potential treatment. Professional dental cleanings help remove built-up plaque that is not removable using conventional brushing and flossing. Often, dentists are also capable of identifying potential problems that patients are not yet able to see or feel. When you maintain regular preventative dental appointments, you can stave off decay and gum disease, as well as identify the beginnings of oral health problems before they become severe.  
When should I start bringing my Child to the Dentist?
Early dental care is important in preventing significant oral health problems and ensuring that your child's teeth develop properly. At Caldwell Dental of South Pasadena, we see children as young as three, and use a gentle approach to help our youngest patients stay relaxed throughout their visit.
Your Child's First Dental 

Visit
Visiting the dentist can cause anxiety for patients at every age, whether child or adult. While it is normal for children to fear unfamiliar environments, we combat dental fear by offering an introductory appointment for your child. This is an opportunity for them to have a fun ride in the dental chair and ask questions they may have about dentistry.
This no-pressure appointment helps foster a positive relationship with the dentist and forms a foundation of trust for your child and the whole family.  On subsequent dental visits, parents are encouraged to stay with their child as this greatly alleviates stress on both the child and the adult.
Choosing a South Pasadena Family Dentist
When deciding on a family dentist there are several considerations important to the immediate and long-term well-being of your loved ones. At Caldwell Dental of South Pasadena, we place great importance on the following aspects of care:
• Experience – Our dentist has extensive experience in treating children and adults. She is devoted to making sure her young patients are comfortable during their visit, and that adult patients can restore and maintain ideal dental health.
• Technology – State-of-the-art dental technology helps our dental provider visualize areas of concern better and faster than older imaging techniques. This allows her to treat patients less invasively. We use the latest digital x-ray technology and intra-oral cameras to diagnose conditions and develop treatment plans that meets each patient's individual needs.
• Education and Prevention - Routine dental visits are important to promoting a healthy smile, but your child will also need to care for their own teeth at home for overall, long-lasting oral health. 
Our dental team takes the time to educate the entire family on the fundamentals of a good home oral care routine, including proper brushing techniques, the right diet, and the avoidance of sugary drinks and snacks. We will also digitally illustrate the patients' x-rays and areas of concern. Our dental office uses educational videos to help their patients learn about appropriate dental care.
If you are looking for a family dentist in South Pasadena, contact our office today. We're here to make your entire family smile!